Embracing over 30 years in the Air and Gas Compressor industry, BOSS Industries development team is setting a new standard in compressor technology. The quality, design, and service of our products has paved the way to success and accolades. Plus, our innovations have given us the ability to increase efficiency, productivity, and, most of all, our willingness to stop at nothing to meet our clients' needs.
We are Engineered Air and Gas Systems.

Providing Mobile Power Solutions since 1972, Vanair® Manufacturing, located in Michigan City, Indiana, offers the most comprehensive product line of vehicle-mounted air compressors, generators, welders, hydraulics, chargers/boosters, engine starters and custom products in the world.  Elevating the meaning of Mobile Power Solutions through innovative design, training and support, Vanair engineers rugged and dependable products that are used to improve efficiency and productivity worldwide. Vanair has over 100 standard commercial models ranging from 10 to 1500 CFM, available in multiple configurations to meet your needs.  Vanair serves customers such as the mechanic and service industry, municipalities, utilities, railroad maintenance, Department of Defense and construction.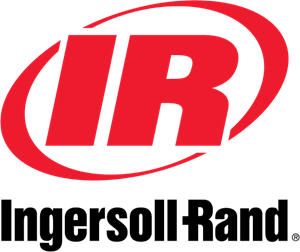 Ingersoll Rand is a global market leader with a broad range of innovative and mission-critical air, fluid, energy, specialty vehicle and medical technologies, providing services and solutions to increase industrial productivity and efficiency. Since merging with Gardner Denver in early 2020, we have more than 300 years of combined experience and innovative expertise.

Oasis Off Road Mfg. was established in 1996 by John and Connie Williams.  From the very beginning, it has been a family operation, with their two children helping out from the time they were little.  John and Connie sought to address the needs of off road enthusiasts who frequently adjust their tire pressure. Dissatisfied with the tedious and time consuming process of airing down, John developed a deflation device that could air down tires while driving, and stop automatically at a user-adjustable level. Thus, the first generation of Trailhead Automatic Tire Deflators was born.  Since they were in the deflation business, the re-inflation business was the natural next step. In 2001, John developed high performance air compressors, resulting in the most powerful DC air compressor in the world.  Oasis Manufacturing quickly grew and in 2005, turned their full attention on developing their air compressors. Since then, the Oasis air compressors have had over 20 years of innovation and superior performance.

VMAC designs and manufactures the most innovative mobile air compressors and multi-power systems available. As one of the only true air compressor manufacturers in North America, VMAC has earned a reputation for air compressors and multi-power systems with extraordinary build quality, durability, and reliability, and confidently backs its air compressors with a VMAC Lifetime Warranty. Operators and fleet managers in mobile mechanic, tire service, utilities, mining, oil and gas, and construction industries rely on VMAC systems to work in the most challenging applications, climates, and environments. Contact us or select an option below to find the best air compressor or multi-power system for your application.