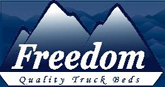 The Blue Ridge Manufacturing "success story" began in 1979 when 19 year old Charles Rayside opened a one-man business in a rented warehouse building. His small trailer business consisted of a few trailers, 4 X 4 truck accessories and youthful optimism.

Rayside's desire to build a full service trailer business based on customer satisfaction and quality workmanship led to an expansion in 1984 to his West Palm Beach, Fl location. This new location on West Palm Beach's main commercial thoroughfare provided the much needed space for growing trailer sales and the addition of all types of commercial truck equipment.

Five years later, in 1989, Rayside's reputation and growing customer base led to another move into the truck body and equipment market.

From a one-man business in 1979, Rayside Truck and Trailer grew to 70 experienced employees, 7 acres of fenced property, a 40,000 square foot showroom / plant, and two locations.

In 2006 Rayside's desire to expand his manufacturing division led to the opening of a new plant in Blue Ridge, GA that is now known at Blue Ridge Manufacturing.

Charles Rayside wanted to manufacturer a better truck body based on customer input, 20 years of field testing, modern manufacturing process and quality workmanship, and that's exactly what we will deliver.  Today, Blue Ridge Manufacturing offers a full line of flatbed, stake, trash, dump, landscape & western truck bodies.

"With a strong Southern market, our business has grown beyond our expectations", Charles Rayside acknowledges. "Providing for this growth will be challenging but we will continue to provide for this expanding market with the same quality products and customer service  we always have."