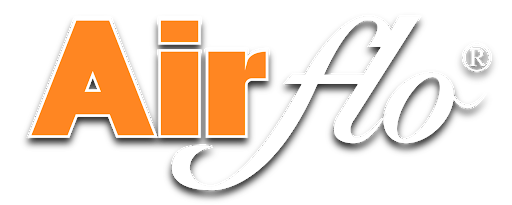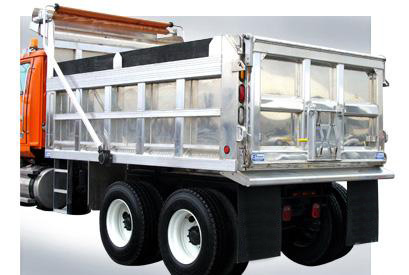 Answering the growing demand for lighter, more corrosion resistant dump bodies, the Air-Flo® Aluminum bodies not only increase payload capacity, They Look Great!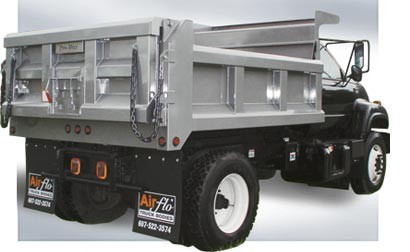 Tackle the most demanding jobs in style. The Pro-Max® looks as great as it performs. The body is fully welded into a strong, solid unit. Some of the features include: dirt-shedding boxed top rail, full depth rear corner posts and massive 6 panel tailgate. Pro-Max – it's the best choice for the job!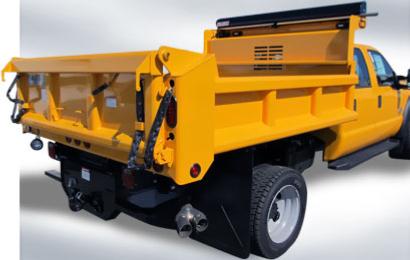 The Pro-Class Series Body combines great looks with rugged durability. The body features dual side wall construction with a full welded boxed top rail for exceptional strength. The smooth clean lines of the Pro-Class will match perfectly with any modern chassis and will give you years of dependable service.
Demand the best…Demand the Pro-Class Body…Only from Air-Flo.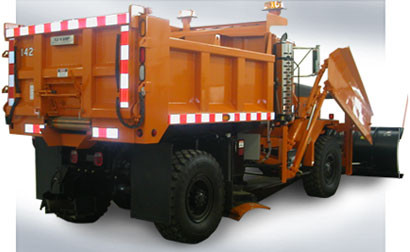 The Flo 'N Dump was designed to be a simple, strong and versatile unit. The Flo 'N Dump is first and foremost a heavy duty dump body. Incorporated into the design is a 34" wide center mounted conveyor that moves ice control material to the rear through the tailgate or to the front through a chassis frame chute. The Flo "N Dump is ready to be used as either a dump body or ice control spreader – at a moments notice! When dangerous, icy conditions demand stability…the Flo 'N Dump lets you spread loads safely – while the body remains down on the chassis. 
The UNI-BODY has taken the same rugged design principles as our original Flo'N Dump, added a state-of-the-art crossmemberless floor with trapezoidal longitudinals, and has created the next generation of multi-purpose dump bodies. Designed not only to be a simple, strong and versatile unit, the crossmemberless floor lowers the overall weight and reduces maintenance requirements.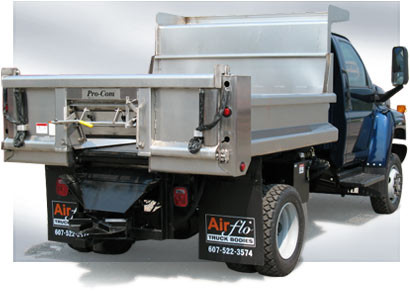 Unique Uni-Body construction with center conveyor design makes this body a true workhorse. Light weight yet strong, the Pro-Com® can handle a variety of tasks – from hailing aggregates to spreading ice control material to road repair. The Pro-Com® is the best multi-purpose body for any job!