Experienced trucking professionals know that often hidden costs can hurt the most. Downtime, missed deadlines, maintenance expenses, and safety problems can really hurt the bottom line.  High-quality equipment helps to get the job done on time, and on budget.  Since the beginning, the Anthony name has been synonymous with quality.  And for decades, Anthony Liftgates has pioneered industry-leading innovations to make products that last longer, work harder, and are simply more dependable than the rest.  At Anthony, we deliver the tough, low maintenance lift gate products and the personal service you need to keep your business moving.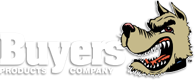 Buyers engineering, manufacturing and assembly takes place in the USA where we were founded in 1946. By taking care of our customers, staying on the cutting edge of innovation and offering incredible value, we've grown from a modest distributor of truck parts – into a leader in the truck equipment industry.  We've got you covered – at a great value Buyers stands behind our brands with the power of a strong family of companies working together to offer the broadest range of products in the industry. Because we design, fabricate, forge, rotationally mold and powder coat components ourselves we lead the industry in providing value to our customers.

 Palfinger Liftgates is the premier and cost effective provider for your liftgate needs; offering a full range of products for all applications since 1993.  Fleet operators in Auto Parts, Beverage, Food Service, Rental, Studio Rental, General and Special Freight rely on our liftgate technology because it helps keep their trucks on the road. Innovative liftgates from PALFINGER are available in a complete range of styles to suit your specific needs: Folding, Rail, Slider, Cantilever and Cargo Van solutions.  As the industry innovator in operations and safety, our high standard commitment helps confirm that your transported goods reach their destination on-time and safely. Plus, our gates are finished in a variety of surface treatments, depending on your needs, to maximize the corrosion protection of your     lift.

Since 1957, our drive to innovate has changed the world of liftgates. Beginning with the very first Tuk-A-Way®, we've constantly worked to make your life easier, with innovative products that offer workhorse performance, coupled with seamless support through a network of industry professionals.
This is a reflection of being a family-owned company. We don't have to wait for approval to come from afar, so you don't have to worry that company leaders half a globe away will misunderstand your needs. We don't have to answer to a board, or to investors. The only thing we have to do is to give you the best products and service you've ever experienced.
You have instant access to the family management team for decisions that affect your ability to do business. Simply pick up the phone and talk to us. We promise fast answers, meaningful conversations, and hard work to meet and exceed your expectations.
You can count on us to continue our drive to innovate and bring you the best possible liftgates—that same drive which has led to us becoming the largest single-brand manufacturer of liftgates in the world.

A WALTCO liftgate is the ultimate reliable and steady partner that will elevate your business productivity. Leading technology and quality performance will help to unlock the full potential of your load handling operations. Smart solutions help to maximise uptime while keeping both the operator and the working environment safe. From purchase through to after sales service and maintenance, the total cost of ownership of a WALTCO liftgate pays dividends for your business. All backed up by guaranteed service kits and after-sales care. 
 WALTCO liftgates are designed to tackle logistics and distribution from coast to coast, from urban city use to heavy duty long haul and special applications. American design and ingenuity delivers lightweight liftgates that are still tough enough to handle heavy loads, quickly, making each day smoother and more efficient.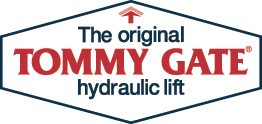 Woodbine Manufacturing Company was founded in 1965, in Woodbine, Iowa by Delbert "Bus" Brown. Working alone, Bus designed and constructed the original Tommy Gate Hydraulic Lift, which he named after his son.  Early stories often recount Bus loading his pickup trailer with up to five liftgates at a time and driving off into the neighboring counties (where he would sell and install them himself), only to return once that trailer was empty.  Today, the Woodbine factory stands at over 200,000 square feet on the same piece of ground where every Tommy Gate liftgate has been manufactured and assembled for over 50 years. It is a state-of-the-art manufacturing plant that embraces a combination of modern technology fused with old-fashioned, hands-on welding and tooling.  Very much alive and well in the twenty-first century, Tommy Gate liftgates are sold by over 1000 distributors in every corner of the world.