FASCAN International is one of the foremost suppliers of Fassi hydraulic articulating cranes. Through its association with the Fassi Group, an innovative world class leader in the design and manufacturing of articulated hydraulic cranes, FASCAN offers the complete Fassi line of articulated cranes through a network of fully authorized and trained dealers who stand ready to assist with the proper selection of the machine to meet your broad range of lifting requirements.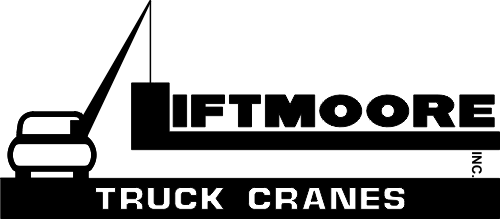 Liftmoore has been manufacturing.  Quality crane products since 1961.  Our complete line of cranes ranging from an electric DC-Powered 800 lbs. Capacity ( 4,500 Ft-lbs.) to a Hydraulic Powered 10,000 lbs. Capacity ( 72,000 Ft-lbs.) are designed and built to meet our high standards of quality, craftsmanship, and dependability.

SpitzLift Manufacturing, founded in 1999, is recognized as a leader in the small crane and lifting industry. SpitzLift is a robust, lightweight, aluminum crane that is proudly manufactured in the U.S.A. Our easy to use lifting solutions are portable, adaptable, and perfect for almost any application. SpitzLift cranes are payload efficient, cost effective, and mitigate against workplace injuries. We pride ourselves on working closely with our customers to find the perfect lifting solution for every application. SpitzLift uses state-of-the-art research and development to maintain its progressive position in the marketplace. Our focus on continuous product improvement and innovation allows us to continue to deliver cutting-edge lifting solutions. SpitzLift Manufacturing is proud of our growing global presence and of our reputation for getting the job done efficiently and safely over 18 years. We welcome the opportunity to work with you to manage all your lifting needs. 

Introducing the Sto-Away Power Cranes, Inc. bed-mounted cranes and bumper cranes…  Versatile, dependable, and designed with your safety in mind, the Sto-Away Power Cranes, Inc. telescoping bed-mounted and bumper-mounted power cranes are always there when you need that extra hand.