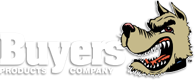 Founded in 1946, Buyers Products is a fully integrated manufacturer and a leader in the truck equipment industry. Our engineering, manufacturing and assembly operations take place in the USA.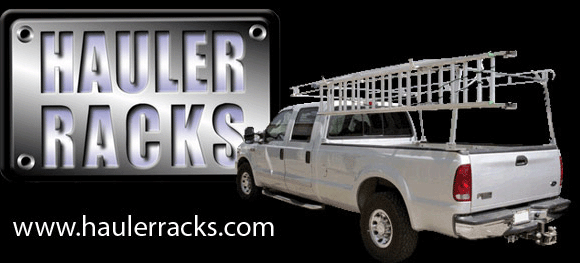 Hauler Racks, Inc. are the innovators and leaders in manufacturing professional quality aluminum commercial utility racks and lifestyle racks. Hauler Racks also distributes quality accessories that compliment our truck, van, cap / topper, utility body, econo, ladder, cargo, and roof racks. 

No matter your trade, Kargo Master's array of storage and van accessory products let you customize your vehicles for your precise needs. As the leading manufacturer of truck and van productivity solutions, we engineer durable, long-lasting products that install quickly and easily, so you can focus on serving your customers. 

Prime Design has been the industry's ergonomic leader since 1992, when we first introduced the concept of an ergonomic ladder rack. Based in West Saint Paul, MN, Prime Design is the leading innovator of ladder storage solutions for fleet vehicles. When loading a ladder, these solutions help reduce back and muscle strain while keeping feet safely on the ground.
Our design philosophy starts with the worker – how can we make the job safer, easier and more comfortable for the human body? We firmly believe that a product's design and how it impacts the user is every bit as important as the quality of materials and construction.
All Prime Design products feature patented designs that greatly reduce operator stress and fatigue, reduce the risk of work-related injuries, and increase worker productivity.

For many years, we were roofing and sheet metal contractors. We learned early on that the efficiency of our entire company depended on how good we could become at working out of pick-up trucks. So, it is certainly true that our ladder rack design grew more from a need to be functional and practical than any other reason. It was with this idea in the late 80's, combined with a lot of hard work, determination and 20 patents, that our ladder racks have evolved to the level they are today. 

VertiRack Manufacturing Co. was founded in 2007 after the discovery of an overlooked segment of the ladder rack market. In 2006 we had the need for a vertically mounted ladder rack. A vertical ladder rack that offered adjustability in ladder placement, and the ability to carry any type of ladder on the side of a vehicle. A rack that was easy to use, with positive retention of the ladders being carried and the ability to secure them against theft. A rack that would remain free of rust and oxidation, while continuing to look like new for life, and if removed would leave minimal evidence that it was ever mounted to the vehicle. Necessity being the mother of invention; and after a nine month exhaustive search of ladder rack manufactures, truck up-fitters and the internet; we determined no such product was available.

In the fall of 1960, Howard Knaack began building jobsite storage tool boxes in a small, one-room shop in Crystal Lake, Illinois. Mr. Knaack's main outlet for these boxes was a tool supply distributor owned by his partners named Brock Tool Company. In 1962, Mr. Knaack began setting up a nationwide distribution network of contractor supply houses. In 1968, Knaack LLC. moved to its current location at 420 E. Terra Cotta Ave., in Crystal Lake, Illinois, with a new 16,000 sq. ft. facility.

In the late 1960s, Mr. Knaack was looking to expand his product offerings to the contractor trade and recognized the need for a high-quality truck tool box. In 1968, Knaack LLC. purchased the rights to build WEATHER GUARD® Truck Equipment, a truck tool box line consisting of approximately 10 different models, from a sheet metal contractor in St. Louis, Missouri. He continued to build these boxes in St. Louis until 1971, when Knaack LLC. doubled its manufacturing capacity. The new addition included the first wash system to clean the steel and a bake oven to bake on enamel paint required on the WEATHER GUARD® Boxes. In 1973, the entire line of WEATHER GUARD® Tool Boxes was redesigned with features needed by the contractor markets that they served. Many of these innovations soon became the standard in the industry and were eventually copied by other truck tool box manufacturers.

Whether you have a cargo van, cube van or enclosed trailer, Ranger Design has a solution that can help you get organized and maximize your commercial vehicle's cargo space.
We now have a product line up of over 1000 items and specialize in manufacturing:
With state-of-the-art products like the Max View Clear Top Composite partition or the Max Rack Drop Down Ladder Rack, we lead the industry with ground breaking products.
All of our products are built using heavy duty materials and have been engineered to be quiet and rattle-free. We back our products with an industry leading warranty, so you'll enjoy years of dependable service.