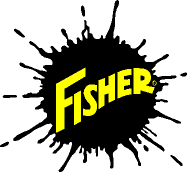 Dedication to high quality products and unparalleled service has been a FISHER® tradition from the start. A proven and a trusted company, Fisher Engineering has been producing snow plows, as well as hopper and tailgate mounted ice control spreaders, for more than 70 years in the coastal city of Rockland, Maine. Our industry-leading expertise has earned us a solid reputation among snow plow professionals, enabling our partners to help communities recover from weather events faster and remain safe.
Every day our team works hard to anticipate the needs of our business partners and find creative solutions to their problems. We have the most experienced professionals in the business and provide support whenever and wherever our customers need it. We not only manufacture the highest quality products, our product delivery and level of customer support is unparalleled in the industry.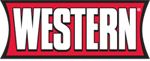 Located in Milwaukee, Wisconsin,
Western Products is the leading manufacturer of snow and ice control products,
with a full line of CONTRACTOR GRADE® snow plows for commercial snow plowing as well as personal-use and light municipal snow removal operations.
Western Products also offers a variety of hopper and tailgate-mounted ice control sand and salt spreaders, along with a wide selection of performance-enhancing snow plow and spreader accessories and parts.

Quality design and manufacturing with an 80-year track record. Our only mission is developing the best equipment so you can stay on the road and get the job done.
Salt is a commodity. The way you spread it isn't. Our proven salt spreader box and spinner design make sure you can put product where you need it each and every time, whether it's dual auger or conveyor delivery.
Made in the U.S.A., our municipal spreaders products are designed to deliver year over year. But if something goes wrong, we'll be there 24/7 with parts, service, and experts on call, to keep you running.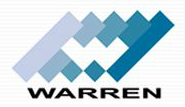 Warren, Inc. of Collins, Mississippi has manufactured spreaders and dump bodies since January 3, 1993. Warren is proud to continue to serve individuals, commercial companies, and municipalities with all of their spreader, dump body, and other specialized truck equipment needs. We offer a diverse product line of spreaders including: sand or salt ice control spreaders, lime and fertilizer spreaders, litter spreaders, and cross conveyor spreaders. Warren spreaders are available in various sizes to help you find a product that meets your needs. In addition to our spreader product line, Warren manufactures a full line of dump truck bodies and trailers.
Our company excels to provide quality products for your agricultural, construction, governmental, and transportation needs. The professional employees at Warren make sure we maintain high standards to keep our customers happy.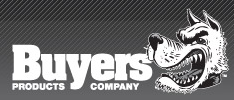 SaltDogg's line-up includes walk-behind spreaders, pickup truck spreaders, tailgate spreaders, municipal spreaders, and more. Walk-behind salt spreaders feature high quality stainless steel gearboxes and rugged tires. Hopper spreaders for pickup trucks are packed with features; many models include stainless steel inverted Vs, internal baffles, and vibrator kits to keep your material flowing. Intuitive in-cab controls make it easy to optimize your material usage for any application. Tailgate salt spreaders are the best salt spreaders for Jeeps, SUVs, and smaller pickups – they're easy to attach and remove as necessary, and they don't take up space in the bed of your vehicle.